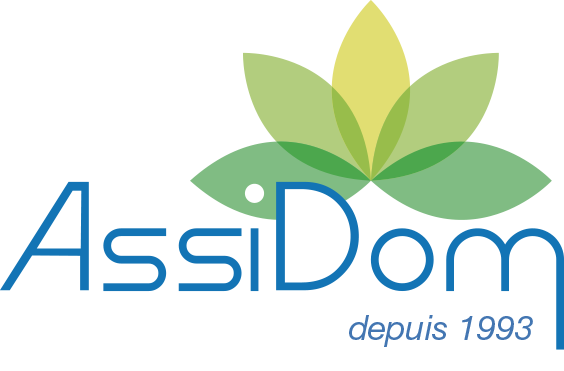 AssiDom
Home support experts for the elderly and disabled
Our mission
Helping the elderly, disabled and vulnerable persons who wish to stay at home in the best conditions possible.
Assistance for disabled persons

Assistance for seniors
About AssiDom
Founded in Paris in 1993, AssiDom assists elderly, disabled and vulnerable persons or sick children who wish to stay at home in the best conditions of well-being and safety. AssiDom is committed to the quality of its services and to providing a comprehensive service to its clients. AssiDom works essentially as an agent: through a contract, Assidom assists its clients in their role as private employers by helping them hire and manage their caregivers, including administrative management (payroll, social security, etc.).
AssiDom is one of the very first organizations providing assistance to the elderly, the vulnerable and the disabled to have been granted the Quality certification. Each year, audits are carried out by an independent organization, SGS, to ensure that everything is done to maintain this quality at the level of its clients' expectations.
In 2018, AssiDom becomes the 6th brand of the Oui Care group alongside O2 Care services, APEF Services, France Présence, O2 Concierge and Interdomicilio.
It is a great pleasure to continue the work of Anne Bourdariat, the founder of AssiDom, who has been doing a great job since 1993 and who shares the same values as our group: respect for individuals, professionalism and flexibility. AssiDom is the first brand of the group to offer services as an agency.

With its expertise and know-how, we will be able to expand our offer to customers who wish to hire their caregivers by supporting them in this difficult task.