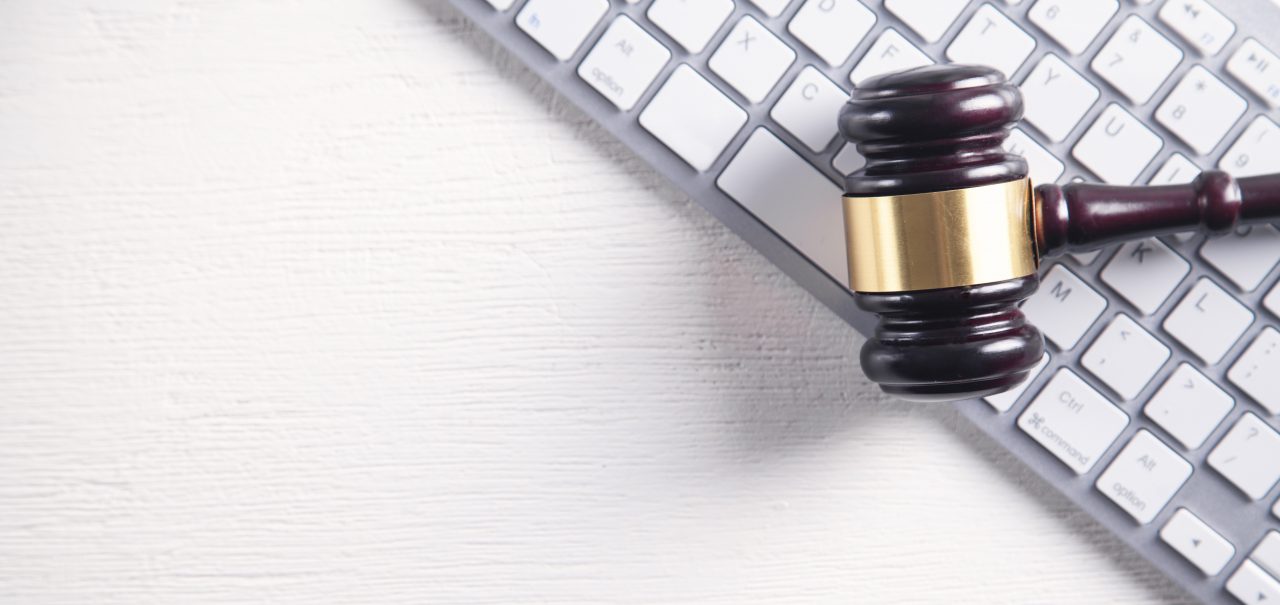 Find below the Terms of Use and Legal notice for this website, which can be accessed via : https://www.ouicare.com/ (hereinafter the « Site »).
The Site is edited by Oui Care Communication SARL (hereinafter « Oui Care ») (telephone number : 02 43 72 02 02), with a capital of capital of 1000 euros, registred with Le Mans Trade and Companies Register under n°820 110 484, whose head office is located in Le Mans (72100), 85 boulevard Marie et Alexandre Oyon. The Site is provided by Oui Care Communication (hereinafter « Oui Care ») 
Publishing director for the Site is Mr Guillaume RICHARD, Oui Care's director.
The Site is hosted by the company Oui Care Communication (hereinafter « Oui Care ») (+33 2 43 72 02 02), SARL with a capital of 1000 euros, registered with the RCS of Le Mans under number 820 110 484, whose head office is located in 85 boulevard Marie et Alexandre Oyon Le Mans (72100).
By accessing or using this site, you agree to these Terms of Use. If you do not agree to these Terms of Use, you should not use this site.
These terms govern your use of the Site, regardless of how you access or use it.
By accessing or using the Site, you agree to be bound by and comply with these Terms of Use. We may change, revise, or add to these Legal notice at any time, and without notice, by updating this posting.
If you do not accept all of this Legal notice, then please do not use the Site. 
Access to the Site
The Site can be accessed 24 hours a day and 7 days a week, with the exception of cases of « force majeure » or other events out of Oui Care's control, and under reserve of any breakdowns that may occur or maintenance works that may be required for the proper functioning of the Site. 
Access to the service is via a microcomputer connected to a telecommunications network providing access to the Internet.
Intellectual property rights
Rights ownership
The whole of the elements (texts, pictures, photographs, sounds, softawere, omputer graphics, videos logos, data bases) edited on this Site constitutes intellectual works as defined by national and international Intellectual Property Law. These works are Oui Care's sole property or under third party licences for certain works.
Any reproduction, representation, adaptation translation and/or transformation in whole or in part, of the contents of this website on another website is prohibited without prior written consent of Oui Care and/or its partners.
Failure to comply with these restrictions shall constitute an infringement engaging the civil and criminal liability of the forger. 
In accordance with the provisions of the french Intellectual Property Code, only use of contents and elements from the Site for stricly personal purpose is authorized.
Trademarks
All trademarks, service marks, trade names and logos used are registered trademarks of their owner companies.
Any reproduction, reprint or redistribution of names or logos, on any medium or by any means whatsoever, without prior written consent of their owner is prohibited by law.
Hypertext links to the Site
You can implement hypertext links to the Site, except if these hypertext links are from websites providing unlawful, threatening, defamatory, libelous, obscene, pornographic, or profane material and under the dual condition that the link must be opened within a new browser's window, allowing to read the exact and entire URL https://www.ouicare.com/ and subject to the publishing director approval.
Setting up a hypertext link neither authorizes the reproduction of any element from the Site nor the presentation as « Frame », or related system, on third parties' websites.
Finally, setting up hypertext links does not authorize to suggest pre-written messages sendings to an email adress related to the Site, or to use a mass mailing system of any kind.

Oui Care reserves a right of opposition regarding the authorization granted above.
Limitation of liability
Hypertext links
The Site may provide links or references to other websites, networks or systems that are not owned, operated, or controlled by Oui Care.
Since Oui Care cannot control these external websites and sources, Oui Care accepts no responsibility for the content, advertising, products or any material available from these external websites or sources.
Furthermore, you acknowledge that Oui Care may not be held liable for any damage or loss, caused or alleged to be caused by or in connection with the use of the Site. 
To the extent permitted by applicable French law, Oui Care will not be held liable if the content of external websites or sources was breaking the legal and regulatory provisions in force.
No endorsement
Documents published on the Site are provided « as is » without warranty of any kind, either express or implied ; the Site may, comprise typographic and technical errors or other inaccuracies that the visitor recognizes and accepts by using the Site.
Oui Care may not be held liable for any error, inaccuracy or omission provided either by the Site or bydocuments referenced on it. Information and content on the Site are not contractual and subject to change without notice.
Information provided on the Site is regularly updated. Oui Care does not warrant that the functions contained on its Site will be uninterrupted or error free, nor that the Site or the server that makes them available are free from viruses or other dangerous components.
In no event shall Oui Care be responsible or liable for any direct or indirect damages caused by accident that result from the use of all or part of the information of the Site. Oui Care takes suitable precautions to ensure that the Site content does not contrary to public order or good morals.
As a onsequence, Oui Care may not be responsible for any content, ideas or images offending the sensibilities of some visitors.
Oui Care may not be held liable, either directly or indirectly, under any heading and on any grounds whatsoever for :
damages resulting from transaction and/or trade of information and/or goods and services carried out by users of the Site. It must be emphasised that the Site shall not perform any verification on the content of ads exchanged between members ;

br

eakdowns 

th

at may oc

cur because of maintenance works  or because of the users behaviour on the Site ;

inaccessibility and/or incapacity of use the Site for any user of the Site ;

damages to equipement, loss of data, of any form whatsoever, while connected to the Site. Oui Care shall not be held liable for contamination of the users' equipement resulting from

viruses or other dangerous components ;
As a user of the Site, it is up to you to take any appropriate steps to protect your own data and/or software from possible viruses circulating over the Internet.
Oui Care, its employees, suppliers or patners mentioned on the Site cannot be held responsible in any case, for claims involving contractual responsability, criminal responsability or any other claims, for all direct or indirect, incidental or accessory, of whatever nature or for any prejudice, particularly of a financal or commercial nature, resulting from the use of its Site or any item of information obtained from its Site.
By using the Site, you acknowledge and are aware that :
under no circumstances will Oui Care assume responsability regarding relationships developped between the users and third parties, whether or not they are Oui Care's partners, because of or during the use of the Services and/or regarding the services provided by these third parties and consequences which could emerge from  their use ;

because of the Internet network nature, the availability of the Site cannot be guaranteed by Oui Care, which does not incur any liability for its unavailability.

any violation of legislative provisions in force and/or legitimate interests or intellectual property rights of third parties whoever they may be, during the use of a website accessed via hypertext links on the Site, could lead to legal actions ;

because of the Internet network nature, data flowing on this network are not protected from any form of intrusion including hacking. Therefore you hereby acknowledge of being informed that Oui Care cannot ensure the confidentiality, security or integrity of any information transmitted via the Internet. You are therefore responsible for taking any necessary measures to preserve the confidentiality of any information you may transmit.
Miscellaneous
Oui Care has the right to amend, remove or vary its services at any time.
If any of the provisions of these Terms of Use are held by a final sentence of competent jurisdiction, or by a legal or regulatory provision, to be null and void or unenforceable, then it shall be limited to the minimum extent necessary, so that it does not harm the rest of the provision or the remaining Terms of Use.
You agree that Oui Care can transfer any right or obligation, with respect to the Terms of Use, to any third party under any form whatsoever.
You acknowledge to have been informed of the existence of the rules and customs in effect on Internet, known as Netiquette, as well as the various codes of ethics available over the Internet.
Oui Care reserves the possibility, for Services that require a login and password from Oui Care to be accessed, to suspend or cancel access in case of :
breach, by any user, of Netiquette word and spirit, as well as the Terms of Use word and spirit ;

claim or demand brought against a user. 

The use undertakes to make good use of the website contents and not to use them for illegal ends or ends which can harms applicable rules and customs, or legitimate interests of Oui Care and third parties.
For this reason, you forbid yourselves to :
Send, broadcast or make available through the Site messages, texts or paedophilic materials, incitement to racial hatred, crime against humanity denial, defamation, incitement to murder or suicide of minors, hacker attack, fraudulent personal data collection ;

Breach the intellectual property legislation, or even the rights relating to personality ;

Use any automatic process, within the framework of the ranking services offered, leading to an artificial overloading on the server resulting from a massive vote ;

Disturb or attempt to disturb the Site or any other service and/or content operation and accessibility, or to use the Site for the purpose of sending advertisement content or any elements of an unsollicited promotional character in any form whatsoever.
Assuming that Oui Care had good reasons to believe that a user did not observed one of the provisions above, Oui Care reserves the right, as far as possible, to suspend or cancel access to the Site.
Warning
Keep in mind that each time you voluntary supply personal information (especially in discussion forums, discussion groups,…), these data can be collected and processed by third parties.
Thus, you acknowledge that Oui Care cannot be held responsible neither for messages exchanged through communication tools Oui Care provides to its users, nor for consequences that may arise out of these messages.
Jurisdiction and applicable law
These Terms of Use are subject to French law. 
Any difficulties in construing, interpreting or executing the Terms of Use are the exclusive jurisdiction of the French Court.
Consumer Ombudsman
You can contact our Consumer Ombudsman at : Médiation de la Consommation & Patrimoine – 12 square Desnouettes – 75015 Paris – https://mcpmediation.org/