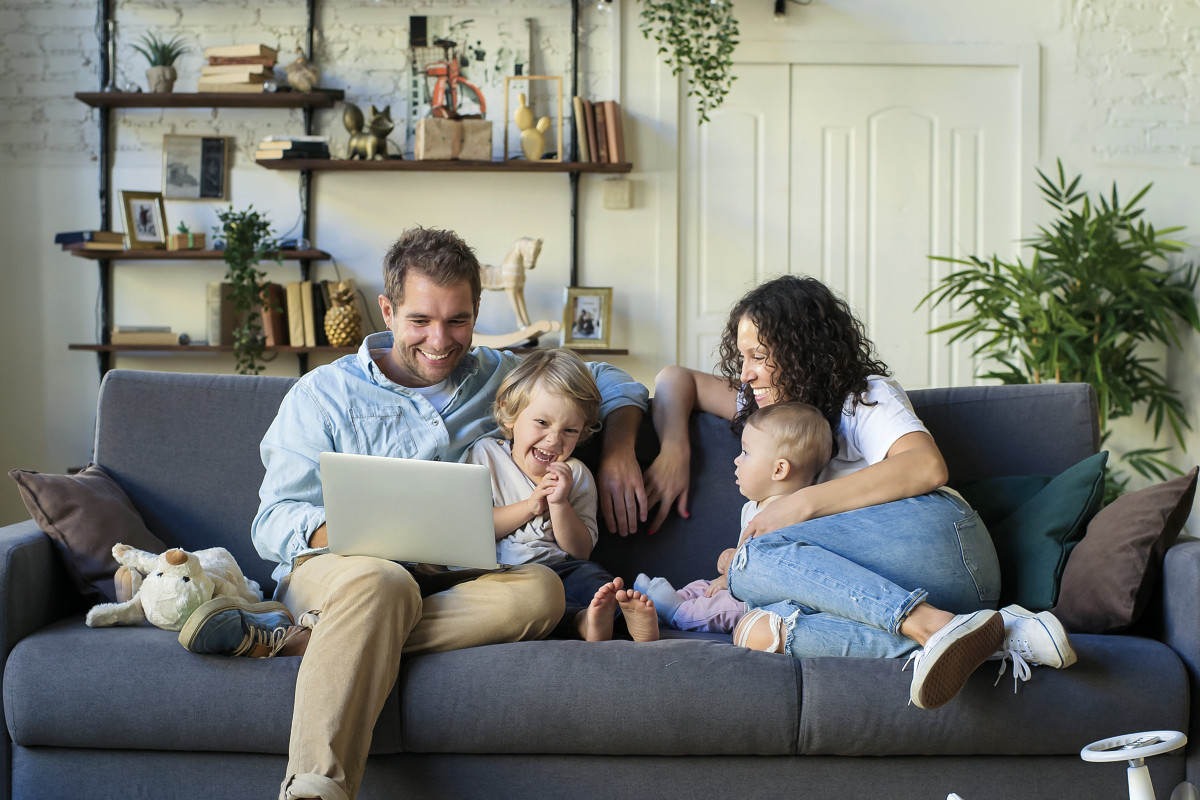 Oxygen for the whole family
Our services
O₂ provides services to meet all of our customers' needs
Cleaning/ironing

Assistance for seniors

Assistance for disabled persons

Childcare

Home improvement

Concierge

Gardening

Tutoring

Works

Household products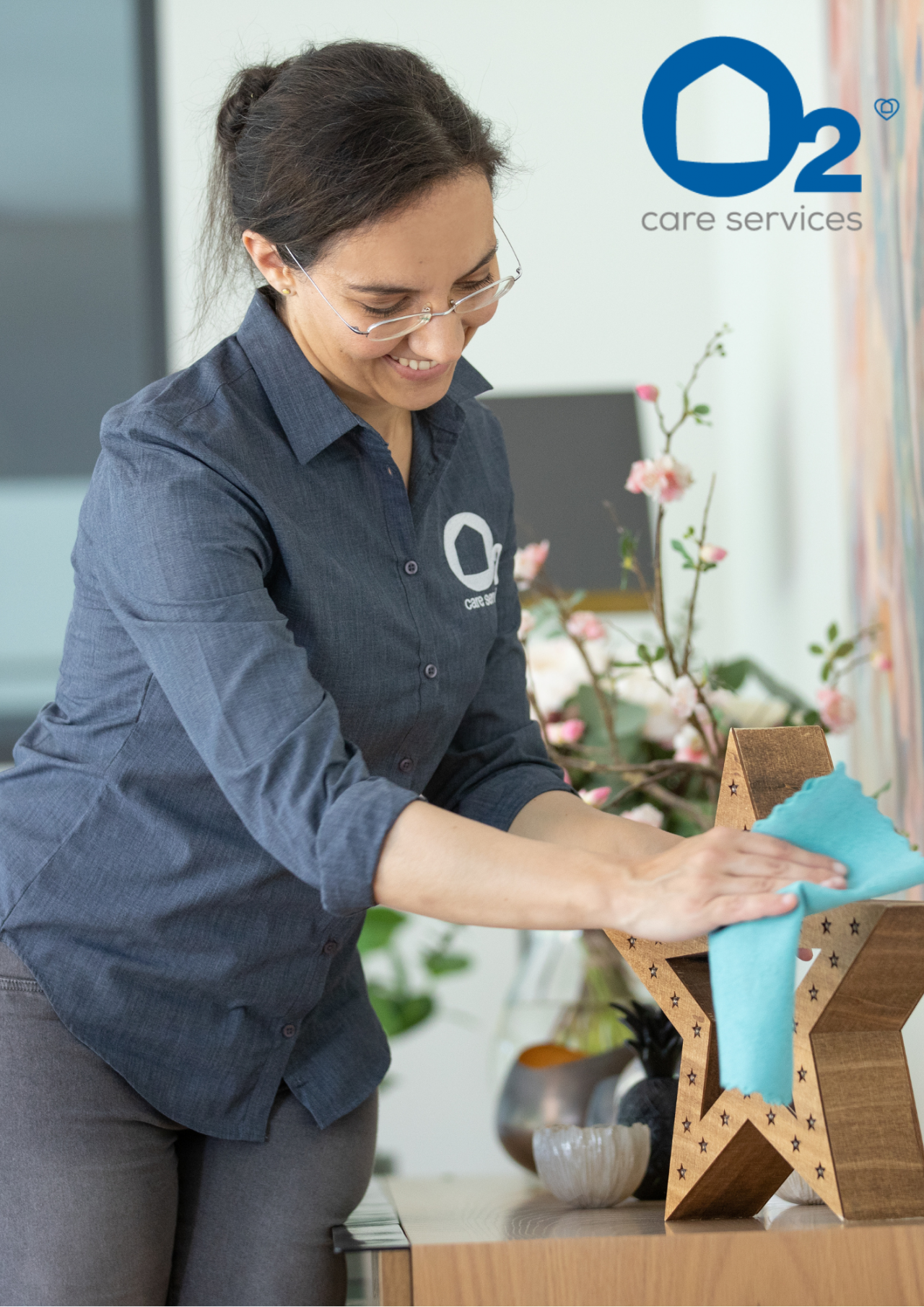 About O₂ Care Services
Founded in 1996 by Guillaume Richard, O₂ Care Services is the leading home services brand in France.
A multi-specialist in housekeeping, ironing, childcare, school support, support for seniors and people with disabilities, O₂ has now over 14,000 employees across 360 agencies (including 190 franchises), providing services to 74,000 customers throughout France. Certified NF Service "Homecare Services" for the entire network, O₂ has built its success on the quality of its services and the level of expertise of its workers.
The O₂ brand is also known for its employer dimension. With an average of 5,000 recruitments per year, all on permanent contracts, O₂ was the 6th largest French recruiter in 2017 according to Challenges magazine. From 2008 to 2013, O₂ was also the leading job creator in France according to a study by Xerfi, beating out major French companies such as Airbus and EDF, with 6,100 net jobs created over the period.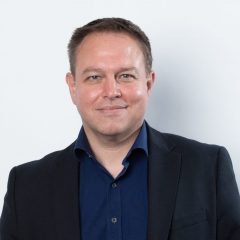 Since the creation of O₂ in 1996, we have been driven by the same goal: to improve the quality of life of the French people, to be their daily oxygen by providing them with customized home services.
To achieve this, the happiness of our employees and customers has always been at the heart of our concerns. This is also why the brand was renamed O₂ care services in 2016: because caring for its employees and customers is the true purpose of a home services company.
About O₂ Gardening and O2 Home Improvements
O₂ Gardening and O₂ Home Improvements were launched in early 2019. O₂ Gardening will take care of the garden of private individuals to make it their most beautiful living room, and O₂ Home Improvements will perform small maintenance works for which contractors do not provide an appropriate solution. Since 2020, the business has been gradually opening its services to businesses and condominiums. Today composed of 90 agencies, both branches and franchises, the O₂ Gardening and O₂ Home Improvements network is expanding throughout France and aims to become the French market leader in garden maintenance and small indoor and outdoor works. Like all of the O₂ brands, the company puts employee and customer satisfaction at the heart of its business.
O₂ Gardening and O₂ Home Improvements specialize in gardening, green space maintenance and small interior works. Along with our ambition to become the market leader in France, we aim to enable each of our employees and franchisees to be fulfilled and proud of their work, by putting customer satisfaction as well as respect for the environment and biodiversity at the heart of our actions.
Pierre-Charles Garrigues-Louche, Managing Director of O₂ Gardening and O₂ Home Improvements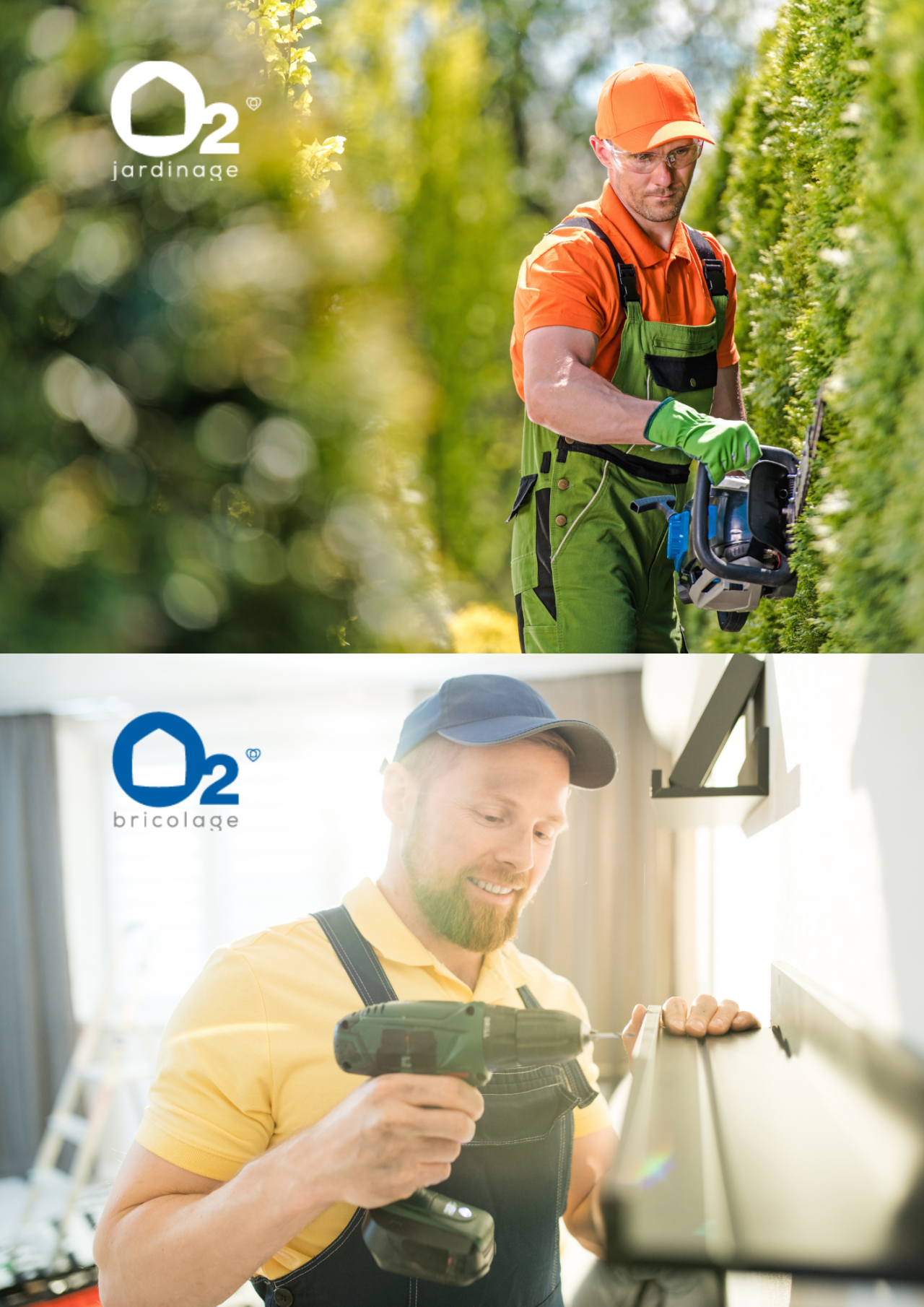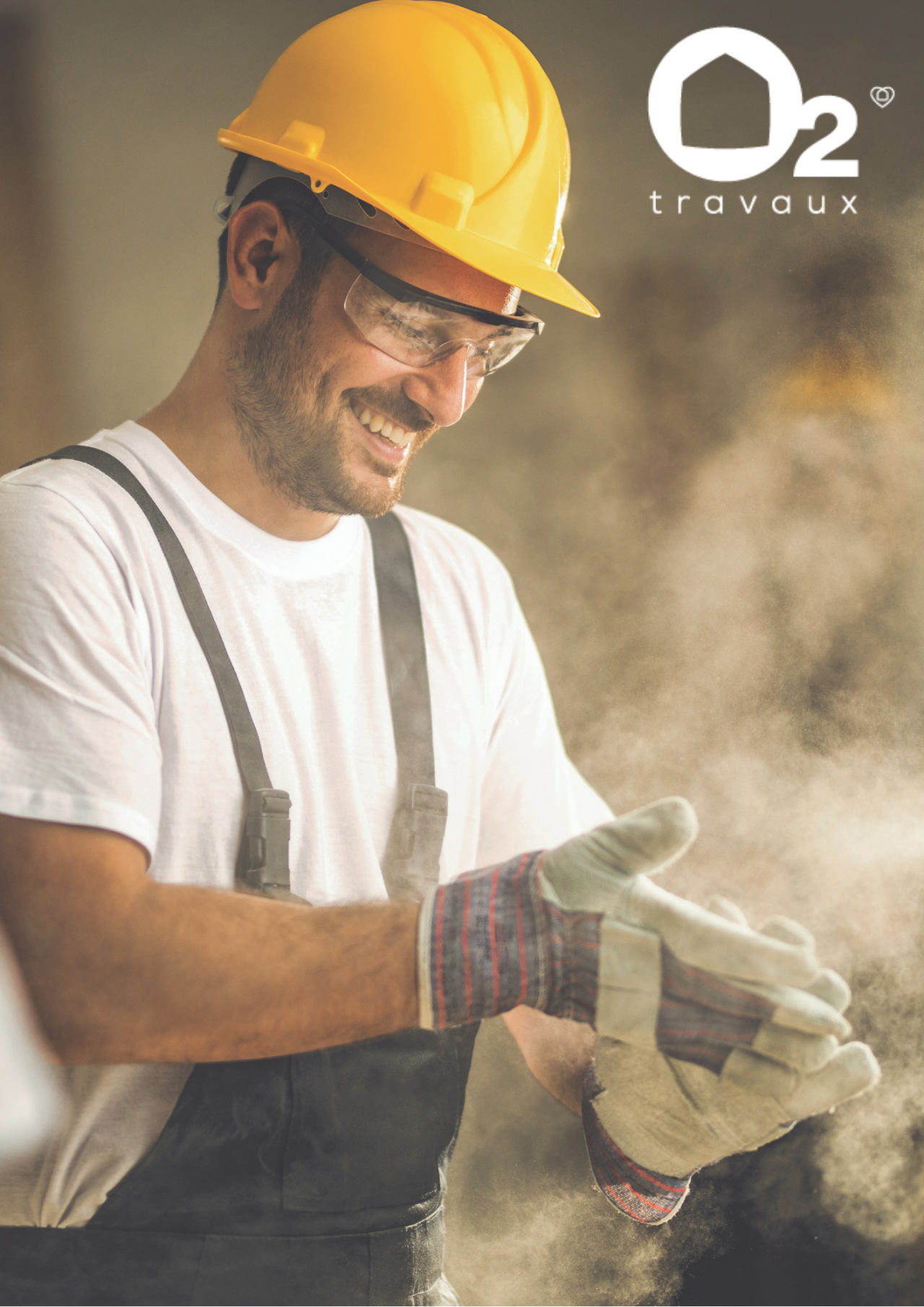 About O₂ Works
O₂ Works takes care of interior and exterior renovation work. No matter if it is about renovating a house or an apartment, refurbishing a farmhouse, making the bathroom compliant with accessibility standards, or creating a conservatory, a terrace, or a dream kitchen, our number one priority is customer satisfaction. In order for the renovation project to take place in the best conditions at all times, O₂ Works can supervise the different craftsmen involved in the project. Even in cases where O₂ Works does not carry out all the work, everything is designed to ensure the best possible experience by freeing the customer from stress and constraints.
We know that starting a renovation project is far from being a piece of cake. Finding the right contractor, one you can trust, making sure of the deadlines and the results… Too often, the renovation work we imagine remains just a project, for fear of embarking on a real obstacle course. But with O₂ works, this is over! We provide you with the right support that will bring oxygen to your daily life by managing your projects from start to finish.
Yohan Pinto, Managing Director of O₂ Works
About O₂ Conciergerie
The first O₂ Conciergerie opened in 2016 in Palaiseau, located near Paris.
Based in the heart of residential neighborhoods in partnership with real estate developers, the O₂ Conciergeries aim to simplify the daily lives of residents and promote intergenerational interactions and social mixing.
The O₂ Conciergeries provide residents with a wide range of services: dry cleaning, package and registered mail reception, key safekeeping, search for service providers (housekeeping, childcare, home improvements, school tutoring…), flower ordering, storage of small packages, at-home car washing… For each service offered to residents, the O₂ Conciergeries will find the best prices, deadlines, and quality with selected partners (craftsmen, retailers, service providers…). With the O₂ Conciergerie, residents save time and money.
Consistent with our mission to contribute to the daily well-being of families, we launched our first neighborhood concierge service in 2016. The purpose of the O₂ Conciergerie is to make life easier for residents, to provide them with peace of mind and genuine local services. The success of the Palaiseau concierge service confirms our desire to expand this concept.
Jennifer Journe-Alvarez, Managing Director of O₂ Conciergerie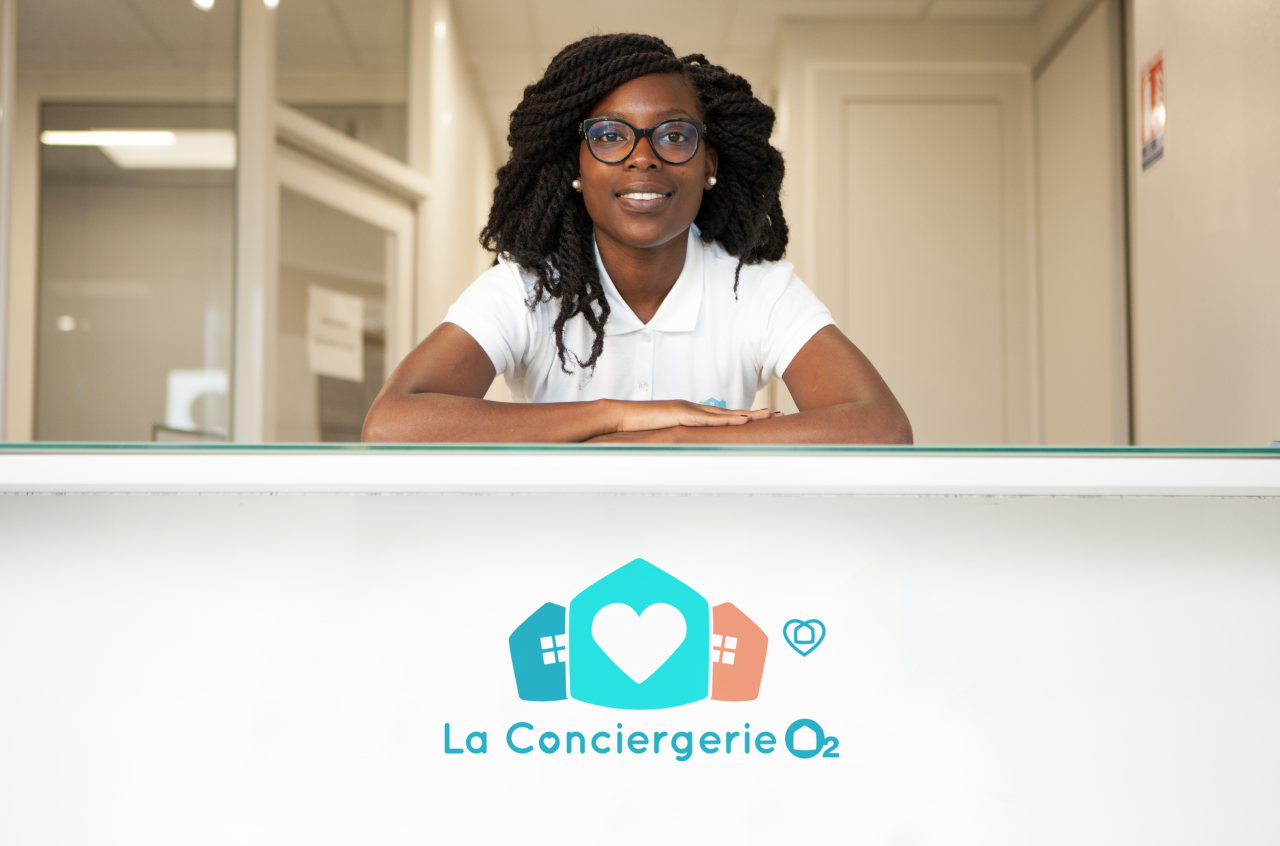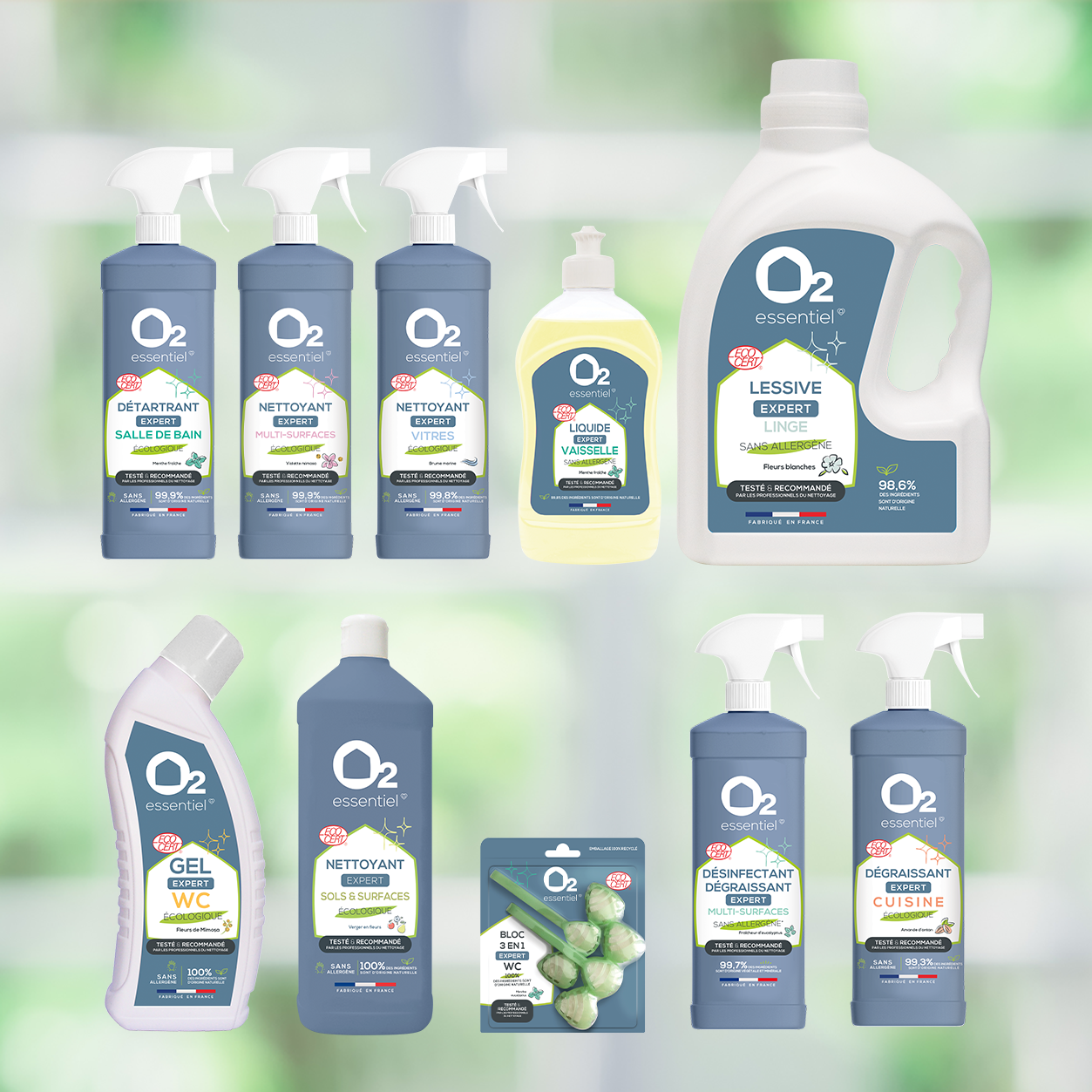 About O₂ Essential
O₂ essentials O2 is a range of environmentally friendly household products made in France, and recommended by home cleaning professionals. Unable to find household products that met our requirements, i.e. safe and effective, O₂ decided to work with Hygiène et Nature to imagine and design a range of eco-friendly cleaning products for the well-being of our customers, workers and our planet. Hypoallergenic, Ecocert label, 99% natural ingredients and biodegradable surface agents, tested by three independent labs … we created a dozen of innovative products for the cleaning product market. A comprehensive range of products to fully clean the house in accordance with the objective of O₂, the French leader in home services: to improve the daily lives of thousands of families.
For over 20 years, at O₂, the French leader in home services, we have been working hard to improve the daily lives of thousands of families. Unable to find household products that met our requirements, safe and effective, we decided to work with Hygiène & Nature to design a range of eco-friendly cleaning products that are both safe for the planet and the well-being of our customers and workers.
Jean-François Auclair, Managing Director of O₂ Care Services